Playtop with Nike Grind
Intelligent recycling – less waste
Sustainable, High Performance
Sustainable Surfacing
Turning used sports shoes into colourful Nike Grind surfacing
Nike Grind Safety Surfacing offers a unique product which is environmentally friendly, high performance and durable.
This product is one of a kind which transforms sports shoes into colourful, fully tested impact absorbing rubber surfacing suitable for recreational, sports and playground spaces.
Nike Grind is used where a tough, long lasting solution is required, and is used a lot within Sports Courts and Multi Use Games Areas where foot fall and high wear are a factor, and where a standard Wet pour Rubber Surfacing may struggle to last.
Benefits
Highly durable
Sustainable and environmentally friendly
Water permeable
Fully tested
Available in 8 standard colours
Combines well with standard Playtop EPDM
Downloads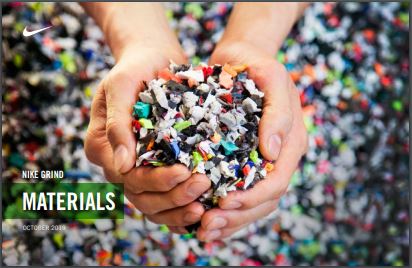 Nike Grind Materials Brochure
---
You May Also Like