Playtop with Nike Grind
Intelligent recycling – less waste
Sustainable, High Performance
Sustainable Surfacing
Turning used sports shoes into colourful Nike Grind surfacing
Nike Grind Safety Surfacing offers a unique product which is environmentally friendly, high performance and durable.  A unique mix of both recycled Nike Rubber Trainers and EPDM Rubber top course rubber provides a tougher, longer-lasting and more durable surface finish than a standard SBR Wetpour Rubber surface.
This product is one of a kind that transforms used sports shoes into colourful, fully tested impact absorbing rubber surfacing suitable for recreational, sports, and playground spaces, providing the leading recycled safety surfacing.
Nike Grind is used where a tough, long-lasting solution is required and is used a lot within Sports Courts and Multi-Use Games Areas where footfall and high wear are a factor, and where a standard Wet pour Rubber Surfacing may struggle to last.
Benefits
Highly durable
Sustainable and environmentally friendly
Water permeable
Fully tested
Available in 8 standard colours
Combines well with standard Playtop EPDM
Downloads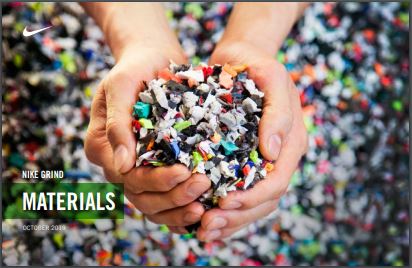 Nike Grind Materials Brochure
---
You May Also Like